The Student Independent Exhibition is an annual exhibition hosted in the Reinberger Gallery of the Cleveland Institute of Art (CIA). The show is entirely run by a committee of students and is juried by a panel of artists voted on by the student body. This treasured CIA tradition is an opportunity to give students a real gallery experience while they are still matriculating. Students from every year and every major are invited to participate. The students on the committee gain valuable gallery, curator, organizational, and marketing experience that comes with putting together an exhibition of this scale.
Juror Statement
This year the juror panel received an unprecedented number of entries to consider for inclusion in the Student Independent Exhibition. After carefully reviewing the broad range of works, we wish to recognize the mindful, the ingenious, the ambitious, and the curious as invaluable labor during extremely fraught times. We applaud all of the students for continuing to create and share their work through the COVID-19 pandemic. Our final selection is representative of the diverse disciplines and approaches to art that are evident at CIA. Works were chosen for their compelling investigations, advanced technical skill, unique viewpoints, and sophisticated ideation.
Meet our Jurors
Sarah McKenzie
Sarah McKenzie is a painter based in Colorado. She holds a BA in film studies from Yale University and an MFA from the University of Michigan. Early in her career, from 2001 to 2006, she taught Foundations and Painting at the Cleveland Institute of Art. Sarah's paintings capture architecture in transition—structures and spaces that are fluid rather than fixed. Past series have focused on construction sites, abandoned buildings, hotel rooms, and parking garages. Her
current body of work
takes on the adaptive and highly-coded architecture of exhibition space—the white-walled interiors of museums and galleries. Her paintings have been exhibited at the Walker Art Center in Minneapolis, the Carnegie Museum of Art in Pittsburgh, the
Yale School of Architecture, the Bemis Center for Contemporary Art in Omaha, the New Mexico Museum of Art in Santa Fe, the Museum of Contemporary Art Denver, the Aspen Art Museum, and the Indianapolis Museum of Contemporary Art, among other venues. In 2012, Sarah received a Joan Mitchell Painters and Sculptors Grant, and in 2019, she was awarded the 10th Alexander Rutsch Award for Painting as well as a Santo Foundation Individual Artist Award. When she is not in the studio, Sarah helps to run the Denver arts and culture nonprofit
Tilt West
. Her work is currently represented in Denver by
David B. Smith Gallery
.
Laila Milevski
Laila Milevski is an illustrator, comic artist, and educator in Baltimore, Maryland. Her practice is based in visual storytelling, where she focuses most on personal narratives and research-based non-fiction narratives that pull together comics, visual journalism, and writing. In 2020 she participated
in the Tin House Graphic Narrative Summer Workshop and the previous summer was a Johns Hopkins/Maryland Institute College of Art Extreme Arts Summer Intern. She decided to pursue illustration and comic arts after working in children's book publishing and participating in the self-published comic festival circuit in New England.
Alex Da Corte
A alumnus of the University of the Arts, Philadelphia and Yale University, New Haven, Da Corte's work has been widely exhibited. His solo exhibitions include the Kolnischer Kunstverein, Cologne; Secession, Vienna, Art + Practice at the Hammer Museum, LosAngeles; New Museum, New York,
Boijmans Van Beuningen Museum, Rotterdam; Massachusetts Museum of Contemporary Art, North Adams, MA; and Prada Rong Zhai, Shanghai. His group exhibitions include the Moderna Museet, Stockholm; Louisiana Museum, Denmark; Whitney Museum and Museum of Modern Art, the Carnegie International and the Venice Biennale.
Luci Jockel
Luci Jockel currently holds the position as Metalsmithing and Jewelry Lecturer/Coordinator at Towson University. She received her MFA from Rhode Island School of Design (RISD) in Jewelry and Metalsmithing, 2016, and BFA in Studio Art from Indiana University of Pennsylvania (IUP) in Ceramics and Jewelry, 2014. In 2019, she was honored with the American Craft Council Emerging Voices Award as a Shortlist Artist. Her work has been exhibited at various venues, including the One World Online
Exhibition 2020, ACC Conference 2019, Schmuck 2018 Munich Fair, and New York City Jewelry Week 2019. Her work has been featured in "New Brooches" by Nicolas Estrada, Metalsmith Magazine, and American Craft Magazine. She has curated exhibitions including All Decked Out at Towson University, and In-School Suspension with JV Collective. Luci is currently located in Philadelphia where she maintains her studio practice as part of JV Collective and is represented by Gallery Loupe.

Meet the SIE 75 Committee
Juror & Events Team

Maeve Billings
Maeve Billings (they/them) is an emerging painter from Shaker Heights, OH. They had their first two-person show at Waterloo Arts in Cleveland (OH), collaborating with Bex Fuller to put on Collective Spaces in January 2019. Maeve has participated in group shows at Waterloo Arts (OH), the Kavanagh Gallery (IL), the Webster Arts Gallery (MO), and the 73rd and 74th Cleveland Institute of Art Student Independent Exhibitions. They have been the Committee Chair for the 74th and 75th Student Independent Exhibition. Maeve has also interned in the Cleveland area at the Artist's Archive of the Western Reserve, Waterloo Arts, and the Intermuseum Conservation Association. They have received awards including the Cleveland Institute of Art Gund Family Scholarship, the Governor's Show Scholarship, the Hazel Haynes Schmitkons Scholarship, the Ted Frost '88 Travel Scholarship, and the Cleveland Women's Club Scholarship
Eliza Karp

Eliza Karp (She/Her) is the Junior Committee Chair for 75th Student Independent Exhibition and will continue on to be the Committee Chair of SIE 76. She has received awards including the Cleveland Institute of Art Gund Family Scholarship, the Berea Arts Fest Scholarship, the Berea Fine Arts Scholarship, and the Laura Shapiro Prize for Excellence in Sculpture.
Marketing & Branding Team
Addie Lutzo
Addie Lutzo is the Marketing and Branding Chair for SIE 75. She is a graphic designer and printmaker from Cleveland, Ohio. She works as the graphic designer for a local Cleveland business - The Everarbor Company. During the Spring semester of 2020, Addie left Cleveland on a cross country road trip to spend four months studying at Pacific Northwest College of Art in Portland Oregon. While in Portland, Addie Learned from amazing, working professors, created alongside extremely talented peers, and of course spent many hours observing and taking inspiration from the Pacific Northwest natural world. Addie has interned at multiple companies including Design Interface (OH.), Juju Papers (OR.), and Simple Modern (OK.). Addie is looking forward to graduating in May '21 and traveling while she continues to create and design.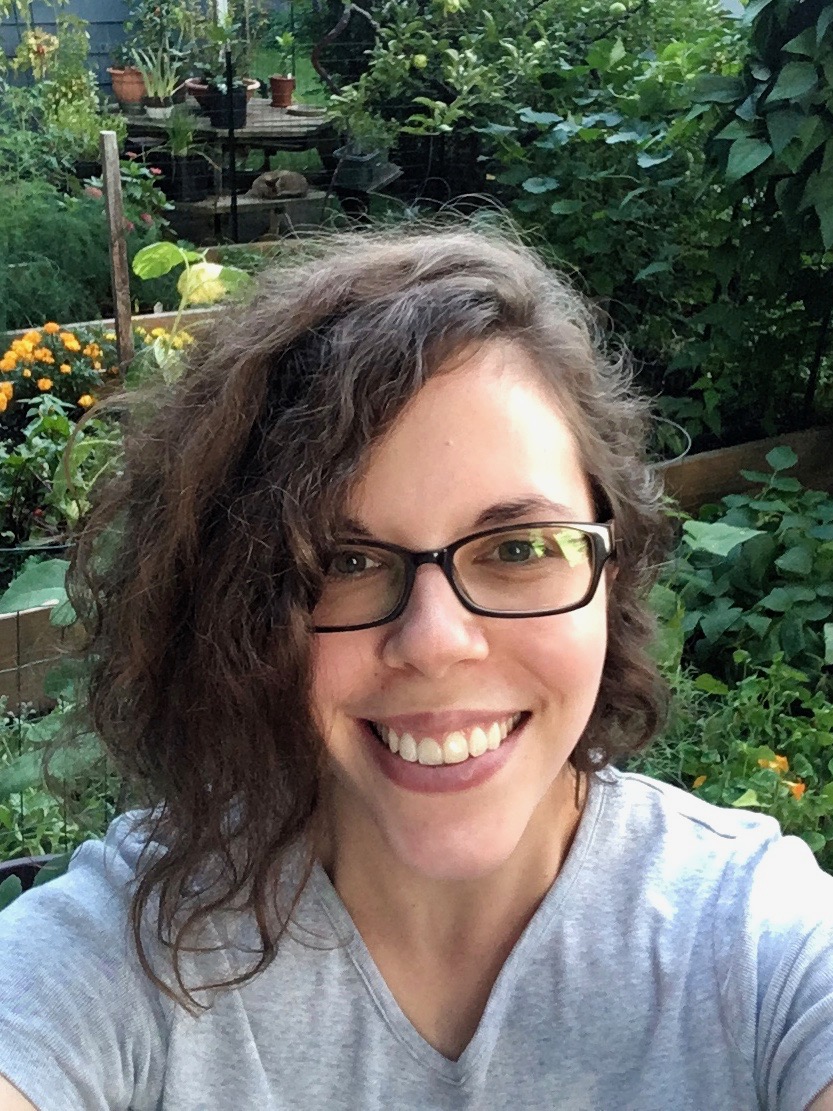 Petra van Kan
Petra van Kan (They/Them) is the Junior Marketing and Branding Chair for SIE 75 and will continue on to to be the Marketing and Branding Chair for SIE 76. They are a graphic designer from Cleveland, Ohio, and are currently completing an internship at the Cleveland Botanical Garden. Much of their work is influence by their love of nature and reading, and incorporates nature imagery, organic forms, or folk and fantasy references. They are a recipient of the Cleveland Institute of Art's Gund Family Scholarship.
Social Media & Promotion Team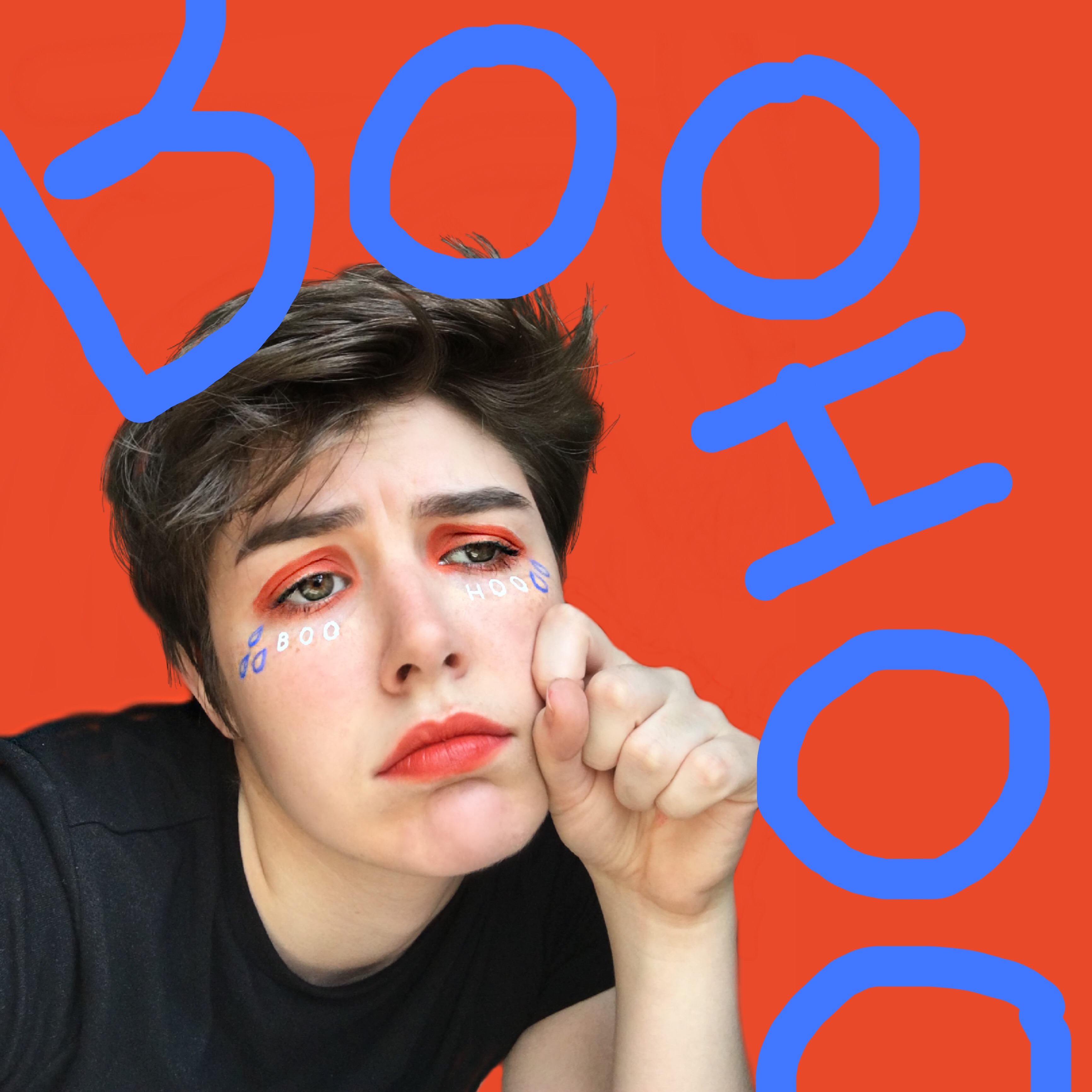 C Armstrong

C Armstrong (they/them) is the Social Media Committee Chair. They are a conceptual artist working in Cleveland, Ohio. Their art deals with humor, language and perception. Armstrong is expected to earn their Bachelor of Fine Arts in the spring of 2021 from the Cleveland Institute of Art. They placed second in SIE 73. This past November C was Published in COOP Issue 2. Their other recent accomplishments include leading several interactive workshops and giving an artist talk regarding humor at moCa Cleveland.
Sebastian Schenz

Sebastian Schenz (They/Them) is a Junior Committee Chair for social media for the 75th Student Independent Exhibition and will fill that role of SIE 76. They are part of the Arts Honor Society and have received awards such as a Scholastic Silver Key, The Gund Family Scholarship, The Christopher Gentner Creativity Award they have had work shown in the 74th and 75th Student Independent Exhibition.